From startup to established company, hannoverimpuls offers all-round support for the expansion of business activities in international markets and helps companies from abroad to locate in Hanover. 
The business development enterprise provides guidance, from initial contact through to the establishment of a presence in Hanover or the target country.
Over 400 international projects advised by us underline our experience and expertise in legal and bureaucratic issues as well as in overcoming intercultural hurdles. We support internationalisation projects with relevant contacts from politics, business, administration and the corresponding industry networks.
Lighthouse projects, such as the German Indian Business Centre, the German Russian Centre for Technology Transfer and intensive contacts in China, Scandinavia and the USA illustrate the broad range and extensive expertise available to hannoverimpuls concerning settlement and expansion issues. We work with you to analyse your company in order to provide the best possible support when entering new regions or relocating smoothly to Hanover.
Reasons for Hanover as an investment location
Four fields of action with particularly sustainable growth and great potential for innovation and jobs:
Energy and mobility
Digital economy and production technology
Life sciences and medical technology
Creative industries and multimedia 
University location
47,500 students
In addition to the Leibniz University, Hanover is also home to twelve universities and universities of applied science
Close links exist between business and science, including strong networks with internationally renowned institutes and various centres.
Dynamically growing start-up culture.
Attractive property and commercial space
An important location criterion for companies are office and shop rents as well as sales prices for building land.
Vacancy rate of about 4.5% (approx. 229,000 m2)Top rents in the central business district 15.30 euros per m2.Average rent for apartments (new building/first occupancy): between 10 and 13 euros per m2 – compared to other major German cities in the medium segment88 ha of immediately marketable land in the Hanover region, of which 37.7 ha are classified as near the motorway
The Commercial real estate portal offers a central overview of available real estate and commercial space in all 21 municipalities in the Hanover region
Geographical situation: International hub
Hanover is located at the heart of Europe and is a hub for passenger, freight and goods traffic. Hanover benefits from excellent connections and plays an important function as the world's leading trade fair location. With 463,000 m2, it has the world's largest exhibition centre.
69 trade fairs in 2016 with 1.24 million guests, including leading trade fairs such as CeBIT, Hannover Messe, Agritechnica or the IAA Commercial Vehicles
Settlement
hannoverimpuls provides comprehensive know-how and practical support to companies wishing to establish a branch office or drive a start-up project forward in Hanover. We minimise the bureaucratic work involved in gaining a foothold in Germany.
The Plug & Work initiative enables companies to benefit from subsidised office and workspace for one year as well as from coaching, network integration and other services.
hannoverimpuls supports the development of a suitable business strategy through the ProMAP (Product Market Analysis and Placement) programme. Experts from the business development enterprise talk with the company and develop a well-founded strategy for market entry based on a market analysis and an assessment of strengths, weaknesses and unique selling points.
The GeMS (German Marketing & Sales Solutions) programme supports the operational implementation of sales activities. hannoverimpuls helps foreign companies with excellent industry and market knowledge to identify key customers, establish long-term sales partnerships and enter the German market smoothly.
Foreign trade
hannoverimpuls supports the internationalisation projects of companies from the city and region of Hanover - from the identification and analysis of suitable countries and markets to the procurement of local cooperation partners in the target country. This applies to both established players and start-ups, who need to consider their international potential right from the start.
The comprehensive consulting portfolio of the business development enterprise can only be covered together with regional partners, such as the Hanover Chamber of Industry and Commerce, the Sparkasse Hannover, the NBank, the Innovationszentrum Niedersachsen and others.
Specific services provided by hannoverimpuls and its partners at a glance:
Identification of potential target countriesProMAP (Product Market Analysis and Placement): hannoverimpuls develops a well-founded market entry strategy based on a market analysis and evaluation of strengths, weaknesses and unique selling pointsInnovation audit conducted by the NBank to assess the status of and support internationalisation processes in companiesIdentification and contact with business partners and sources of information in other countriesQualified legal advice on tax, employment, corporate, social, insolvency and contract law as well as industrial property rights in the target countryCustoms regulations for your productsArranging contacts with banks to strategically develop and support companies' internationalisation activitiesDelegations to selected locations, conferences and trade fairsSupport in the search for qualified personnel for your project abroad 
Kontakt
Bereichsleiter Internationalisierung
hannoverimpuls GmbH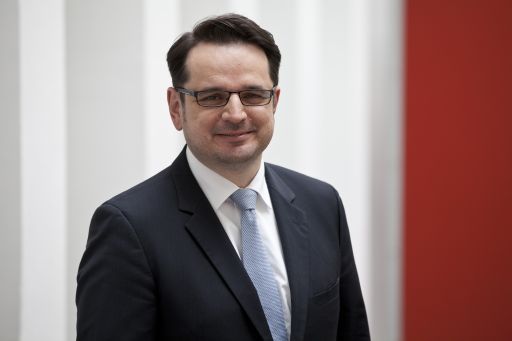 Projektleiterin Internationalisierung
hannoverimpuls GmbH