zurück
Success story
hannoverimpuls
Success Story March 2023 - Education Women
Women in Education - the Community for Women in Education
Whether in daycare centers, schools or other fields of expertise, "Bildungsfrauen" is a community for women in the education sector. Founder Sabine Bertram provides support in the form of coaching, mentoring and consulting to help women shape their working environment in line with their own wishes and needs for the future. Three pillars form the core of her work: empowerment of women in education with strengthening, support, networking and development assistance, promotion of qualities described as "feminine" and increasing the visibility of women in education. About 75 percent of all employees in education are female. Despite this, they hardly feature in the public discussion. This is precisely where the graduate in education and mother of two children comes in. She is now not only a process facilitator for women and educational institutions, but also a moderator, podcaster and sought-after keynote speaker.
Sabine - how did you come up with the idea of Bildungsfrauen?
I have been working in education for over 20 years and know where the sticking points are. I laid the foundation for my self-employment rather by accident when I did my first podcast in the fall of 2020. I wanted to make women in education more visible, give them a stage and know what makes them tick. The response was great, I got my first requests. At the time, I was still employed on a permanent basis and then asked myself the question of how I wanted to work in the future. The market and the need are obviously there. That encouraged me to become self-employed.
How was the start of self-employment?
I have been working full-time with Education Women since January 1, 2022. And it's been a great year. Things have happened that I wouldn't have dreamed of a year ago. I now have standing clients and many new requests have come in that are not from my direct network. I had my first order in English and was in conversation with exciting women on my podcast, including Annegret Kramp-Karrenbauer or Kati Ahl. In the meantime, I have produced 30 episodes. Every month, a new edition is added. I look back with surprise and also with pride at all the things that have been set in motion. And I'm glad I took the step into self-employment, with great support from hannoverimpuls. Since February, I have had my office and recording studio in the Unternehmerinnen-Zentrum Hannover - I also have hannoverimpuls to thank for that. Here I want to use synergies and expand my network for the community nationwide.
What tips do you have for other founders?
First: Get out of your comfort zone and just start. The path is created by walking, even in small steps. Second: You should get rid of the idea that there is only one perfect idea. There is also no optimal starting point, you just start and go with the development. Third: Network, also with other founders who are starting up or are already further along. There is so much knowledge available, and the exchange is fun. Without this kind of networking, I wouldn't be where I am today. That took away my shyness and gave me the courage to take the next step.
---
Kontaktdaten: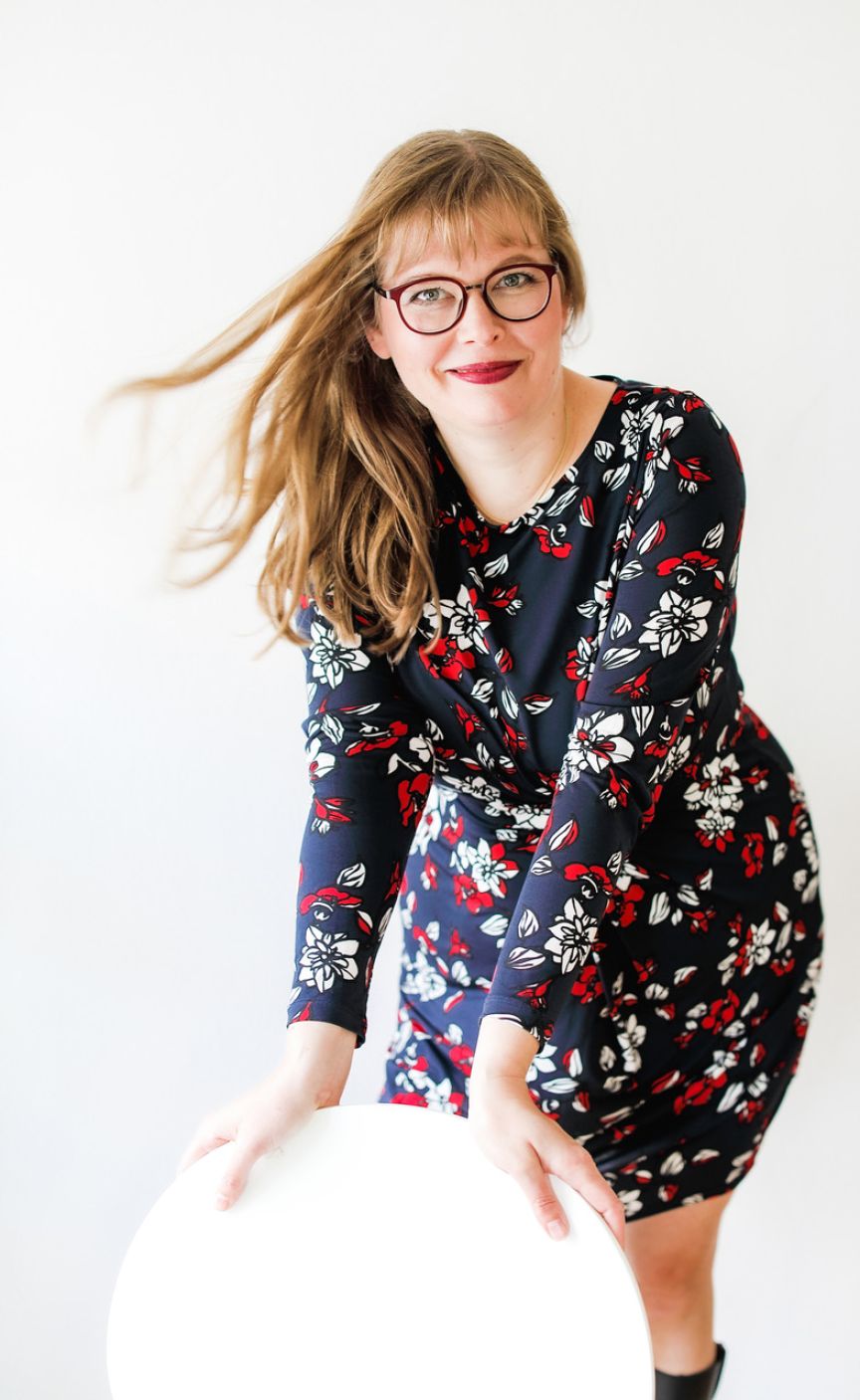 BILDUNGSFRAUEN
Sabine Bertram
Unternehmerinnen-Zentrum Hannover
Hohe Straße 11
30449 Hannover
Tel. 0172 – 94 78 682
Sabine Bertram on the cooperation with hannoverimpuls:
The support from hannoverimpuls was and is super. I have taken advantage of numerous training opportunities, still participate in workshops and network meetings, was present at the Entrepreneurial Women's Congress and have received spot-on and appreciative advice. With this support, I developed my business plan and won the Plug & Work competition in the second quarter of 2022. The prize money helped me move into my own business premises. So it was worth it in every respect and I can only recommend to anyone and everyone that they take advantage of the services offered by the Economic Development Corporation.
Ute Rebel, Project Manager for Founding and Entrepreneurship Project Gründerinnen-Consult at hannoverimpuls about working with Sabine Bertram:
Sabine can inspire and motivate people. She is on fire for her idea and absorbs everything we can offer her to bring her project forward. Bildungsfrauen is already a success. Both economically and socially through the podcast and the development and expansion of her network.